The United States is failing to report vital information on Covid-19 that could help track the spread of the disease and prevent the deaths of tens of thousands of Americans, according to the first comprehensive review of the nation's coronavirus data.
The report, Tracking Covid-19 in the United States, paints a bleak picture of the country's response to the disease. Five months into the pandemic, the essential intelligence that would allow public health authorities to get to grips with the virus is still not being compiled in usable form.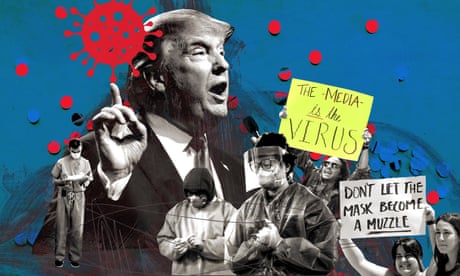 Read more
That includes critical data on testing, contact tracing, new cases and deaths.
What the authors call "life-and-death information" is being pulled together haphazardly by individual states in a way that is "inconsistent, incomplete and inaccessible in most locations". Without such intelligence the country is effectively walking blind, with very little chance of getting "our children to school in the fall, ourselves back to work, our economy restarted, and preventing tens of thousands of deaths".
The review has been carried out by Resolve to Save Lives, a part of the global health group Vital Strategies. It is led by Tom Frieden, the former director of the main US public health agency, the Centers for Disease Control an